Gary Benner is a consultant specialising in e-Learning, Internet and Software Development, and Training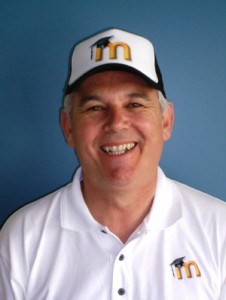 An e-Engineer, educator, and entrepreneur, Gary provides consultancy services, as well as access to some of the best minds in New Zealand, and overseas, through a network built up over 30 years in a number of technology related industries.
Gary is a Certified IT Professional (CITP), a Member of the Institute of IT Professionals (MIITP), and has a Certificate in Adult Teaching (CAT).

Click here to view my blog featuring e-Learning and other areas of interest.
Gary has worked for IBM, Borland, many of the major Oil companies as a supplier and consultant, and he has been involved in electronic and software development since the early 70′s. He pioneered the drive for standardisation of equipment interface protocols in the NZ Oil Industry service stations, and founded two successful businesses supplying fuel pump management systems using the original technology developed.
Never forgetting his original expertise, Gary has recently developed and patented a public alerting system called TSUNADO that is designed to alert and inform the public in any geo-targeted region. This is intended to warn in times of tsunami, floods, fire, tornado, fuel accidents, in fact anything where the life of the public is in danger.
In recent times Gary has also worked in the education space, developing enhanced systems for online learning in the workplace. This work spans the provisioning of the server systems, customising the LMS software, training users, and developing e-learning content.
Read my CV for more details.

Currently Gary is director of five companies:
Disaster Warning Systems Ltd, the development arm of the TSUNADO public alerting solutions.
Tsunado New Zealand Limited, the operational arm of the TSUNADO public alerting solution in New Zealand.
Tsunado Australia Pty Limited, the operational arm of the TSUNADO public alerting solution in Australia.
123 Internet Ltd, a NZ Internet Registrar and Web Hosting business operating since 1994.
Onlearn Limited Ltd, bringing learning online, with a focus on staff training for the workplace, using open source initiatives such as the Moodle Learning Management System, WordPress blogging, Joomla & Drupal CMS's.
Gary is a keen supporter of e-Learning initiatives such as the Moodle Learning Management System (LMS) and Mahara (e-Portfolio), and other open source ventures such as the Firebird Database Project, Joomla CMS, WordPress blogging,  Koha Library Management Software. He is one of the founders of the New Zealand Delphi User Group (DUG) and a coordinator of the Auckland PHP Meetup Group.
---
For more information please visit:
www.garybenner.com – my blog
Onlearn Limited -e-Learning Consultancy
Disaster Warning Systems - TSUNADO Public Alerting Project
Moodle – Online Learning Management.
Mahara – e-Portfolio & social networking
Rhys Greensill – Tsunado CEO